Warning There are no more tickets available for this event.
SOLD (African History Season Drama)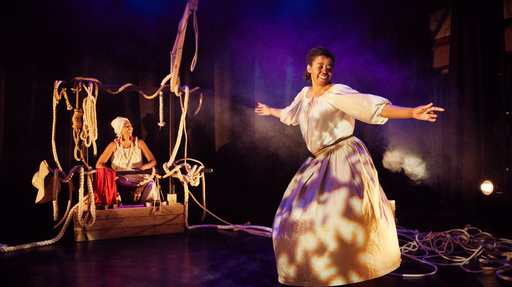 Friday, 14 October 2022

7:30pm - 9:00pm

The Barn, Christ Church, Northcourt Road, Abingdon, OX14 1PL
About
SOLD by Amantha Edmead
Kuumba Nia Arts & Unlock the Chains Collective
"To be free is very sweet"
When one woman tells of her extraordinary journey to overcome the brutality of slavery, she becomes a beacon for the British anti-slavery movement. Born into slavery in the British colony of Bermuda, Mary Prince went on to become an auto-biographer and champion of freedom. Her book had an electrifying effect on the abolitionist movement helping to free many Africans in bondage. A forgotten true story told through theatre, song, music, drumming and dance, this award-winning masterpiece of Black British theatre is inspired by the storytelling traditions of the West African griot.


A free informative programme will be available for audience members. All artist are DBS checked, experienced artists and tutors and the company is fully insured.
Age Suitability:
11+ (there are descriptions of beatings & punishments, use of the N-word and a visual image of a noose on set). However, with advanced warning for parents, we have performed the production to children as young as 8. The production is highly visual.
Running time:
1hour full play PLUS 20-30 minute Q&A which is an integral part of the performance and flows on seamlessly from the end of the show.

We provide music (recorded) for both at the beginning and at the end of the show. Company members also willingly mingle and talk to audiences after the formal Q&A element along with music playing.


Location
The Barn, Christ Church, Northcourt Road, Abingdon, OX14 1PL Christ Church, Northcourt Road, Abingdon, OX14 1PL
Info This event has now passed.